Creative Writing at Briar Woods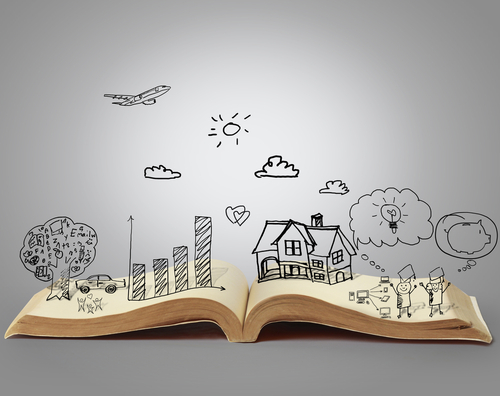 For many aspiring storytellers, poets, and writers, creative writing has been a benchwarmer yearning for some playing time. At Briar Woods, English has traditionally revolved around literary analysis. Those seeking to slake their imagination have found nothing but dust and cobwebs. To the neglected writer, however, hope has appeared! Briar is recommissioning its creative writing semester class next year- a class for every author, playwright, lyricist, and more! 
Championing the course will be Mrs. Haden, one of our talented English teachers. I asked her for an overview of the course. When asked to provide an overview of the course, Ms. Haden explained that creative writing will be "an opportunity to grow narrative writing, poetry, and free verse, and many other different types of writing [students] are interested in." Furthermore, the purpose of the class will be to "teach students how to use the skills they already have [in writing]… and how to use it in their work." She aims to accomplish this by improving students' application of figurative language to elevate the quality of their writing. In her words, such skills will allow writers "to make someone feel the emotion that [they] want them to feel." 
I also asked Mrs. Haden who would thrive in her  . She emphasized that her class was for "anyone passionate about writing…Whether they're good or not"; however, Mrs. Haden also noted that writers who enjoyed writing "in a non-formulaic way" as well as those that "need an outlet [for writing]" would find themselves most at home. Imaginative/creative writing is an excellent way of improving language and can help writers express themselves. Furthermore, creative writing enhances the communicative skills needed for the professional world. These skills also build upon a writer's ability to empathize with others. Ultimately, the skills used in creative writing improve logic and reasoning. 
Whether you're interested in narrative storytelling, poetry, or just looking for a way to write more descriptively, make sure to look into creative writing as an elective for the upcoming year!