New Schedule for High School Students in Loudoun County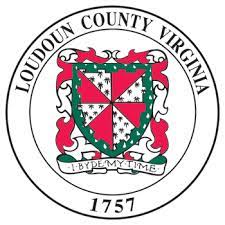 The 2022-2023 school year starts fifteen minutes later for high school students in Loudoun County. How will this schedule change affect students going forward?
Before, high schools in Loudoun County started at 9:15 AM and ended at 4:03 PM. Most students already complained about how late their school day starts and ends. With the added fifteen minutes, a wave of disapproval has flooded the school system. It is said the change is being implemented for the bus drivers to deliver the kids on time. The United States has experienced a shortage of bus drivers, with Loudoun being hit hardest. At one point, there were 86 vacancies, leading to 50 unassigned routes, which – going forward – would make the whole situation a mess, with students arriving late to school and bus drivers speeding to make sure they pick up the kids on time. 
High schoolers don't get out during the winter months until it's almost dark. With the added minutes, they won't get out till after dark, leading to more dangerous conditions when driving home from school. It also doesn't feel good from a student's perspective of going into school with the sun barely out, then leaving when it's pitch black. Most people prefer starting school earlier as it gives them more time to relax and do work before their evening activities, such as practice for sports or tutoring. Rising seniors would be the most affected by the schedule changes since they are already applying for college. Senioritis will hit an all-time high as most kids don't want to be in school any longer than they already have to be. 
Speaking with a rising junior, she said, "I hate the new schedule change. It's already bad enough we don't get out till late, but now I won't be home till 5. With sports and extracurricular activities and the stress of junior year, I can already tell it's going to be a long one [Year]." Another Junior added, "I wish we could have started earlier. I have a lot of friends who live in other states, and by the time I get to school, they are already out and having the rest of the day for themselves, [It] makes me jealous. It also makes me angry how half of the day is gone due to school, leaving me no time to relax." 
As the new school year, 2022 is still a long way from now, students are already stressing about the recent schedule change.