Is TikTok Harmful?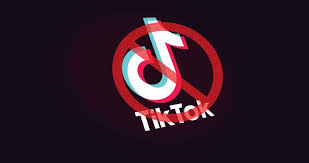 TikTok. Older people would say it's what a clock does, but for the younger folks, it's a go to for the curious, the bored, the lovers, and the lonesome: there is entertainment for everyone. However, let's not be naïve… like Yoda would say, "There is a dark side." A harmful, toxic, disturbing dark side: unrealistic beauty standards, eating disorders, dangerous challenges, inappropriate content, and more are consistently flash flooding our faces. According to a recent survey, Tik Tok has about 80 million users in the USA: 60% are female and 40% are male. And uber compelling to know is the TT population; most users are between 16 to 24-years-old. It's safe to say millions of TikTok enthusiasts are minors. Yes, the above examples – including violence –  are presented to impressionable minors.
Like the light and dark side, TikTok has two sections. The section on the left displays a list of followers. The right side – the 'For You' page, which is pretty cool technology – displays content based likes and dislikes. In other words, users are being tracked 24/7. Sometimes, it feels like the 'For You' page is out to bite, demean, and debase. Remember the examples listed earlier? 
One TikTok challenge that impacts the school directly is known as the Devious Licks Challenge, a competition in which students steal school property for "comedic" purposes. This challenge continues to impact the safety of students and adults. There are many games, but here's one of them: the hand soap dispenser game. The soap dispenser is stolen from school restrooms, leaving students with no choice but to exit the stall and bathroom with germ infested 'bring on the Covid' hands. 
If the lack of physical safety wasn't persuasive enough, the harm to mental health should be convincing. Equivalent to a beauty pageant, women on TikTok compete for popularity based appearance. As destructive as that is, there are feature-altering and makeup-applying filters to bring users' self confidence down a little more than it already was. Don't forget the men in the comment sections rating women on a scale from 1-10! Yep, that's actually true. 
So, yes. TikTok can be a few things great but many things terrible. Ever consider getting the app? Don't, because it's not worth it. Just go back to Instagram or Netflix, where there's an actual choice to be traumatized or not.