The Presidential Inauguration: Behind the Scenes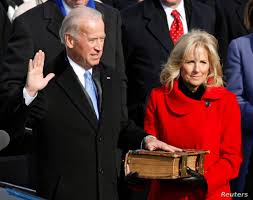 The 2020 presidential election was one of great divide and debate. Former President Donald Trump and President Joe Biden have some distinctly differing opinions on issues both old and new, ranging from how to manage the Coronavirus to how to tackle climate change action to how best to respond to the Black Lives Matter movement.
Divide between parties ushered in frustration and push back, such as the attack on Capitol Hill on January 6th. After this incident of domestic terrorism, government security began to take more severe protective measures leading up to the inauguration on January 20th. It has now been almost a month since the inauguration, however, the precautions taken were some of the most serious in American history. After the pro-Trump mobs shattered the sense of security on Capitol grounds, "thousands of National Guard troops from six nearby states" were called to assist capitol and D.C. police for the remainder of the month, "unscalable" walls were erected on capitol grounds, and multiple streets surrounding the area were completely closed off. Even the Metro closed 13 stations through the 21st.
These precautions were a direct result of the siege on the United States Capitol. January 6th – an egregious historic day – was the first time the Confederate flag had been waved in the Capitol building, the first time since the War of 1812 that the capitol building had been infiltrated, and the first time the president of the United States has been impeached twice.
The political atmosphere has since calmed down after two other threats of attack. Conservatives, though still angered by the outcome of the election and continuously claiming fraudulence, have diminished in vigor because Donald Trump is no longer in office. Joe Biden and Kamala Harris's administration has been in place for about 3 weeks now and have been reversing many of Donald Trump's actions. The nation is on track to restore balance and a semblance of peace.
Check out our article on the Biden Harris administration's first few weeks in office and the changes they have made.