Playoff Bound: Varsity Football!
The Briar Woods High School football team has made a remarkable comeback this year; the team that struggled to win a game last year has made it to the playoffs this season. Coach Daniel Bruton says, "This team is a different team and at the same time a product of the foundation that was set last season.  In sports, success is measured in wins and losses, but I truly believe both teams were successful. Focusing on this season, we have a great mix of leadership and talent.  We have mentally tough players who are the heartbeat of the team. They have not only learned to compete, but also have the expectation of winning."
"The progress is astonishing, but the team has worked hard to get where they are," Bruton says, "we focus on the details.  If the process is good the product will be good. We all have roles and if we each do our role to the best of our ability, and not focus on trying to do someone else's, we will find success."
The team won almost every game, losing only to Stonebridge in the regular season, and drew huge crowds of students and parents on Friday nights. Briar Woods sophomore Shanell Crumbly says, "It's really good for our school to come out and support our football team," and "I have fun! Sometimes it gets really cold, so then it's not fun, but other than that it's good!" Brianna Hurst, another Briar Woods sophomore, agreed, saying football is "very important" to Briar Woods. On his favorite part of the season, Bruton stated: "We all enjoy winning.  But most of all I enjoy building the relationships with these great young men. Seeing some of them at the highest of highs and the lowest of lows. We all have become family, that is not just talk, it is a reality for the football team here at Briar Woods."
Bruton believes that "Football players learn discipline, hard work, sacrifice, team work, how to deal with success and failure, willingness to work hard for the great cause, etcetera.  Most sports will teach you these things. In my experience, football just gives you more opportunity to build on these values. It is one of the most diverse sports here at Briar. People who may have never become friends are now life-long friends. It is an amazing sport!"
On the subject of preparing his players for college football, Bruton says, "College football will be different no matter what we do.  But our players are going to understand how to work out in the weight room, how to watch and break down film, they will understand different offensive and defensive schemes, they will be put in a position to not only help the team but highlight what they do well.  College coaches have mentioned to me that players that come from programs that I have been a part of are more quickly adapted to the college lifestyle than most other programs. I feel we as a team and a coaching staff do a great job with that."
Briar Woods will be playing an away game against Woodgrove High School this Friday in a battle to win the playoffs. On the matter, Bruton says, "Each team is different.  Right now we are focused on winning and advancing in the playoffs with the 2019 team. Next year's team will have to replace some key players but will also have a lot of players returning.  Next year's team will have success and struggles in their own way. One thing I hope that others are watching and learning from, is some of the seniors that we have that are leaders both by action and with words."
About the Writer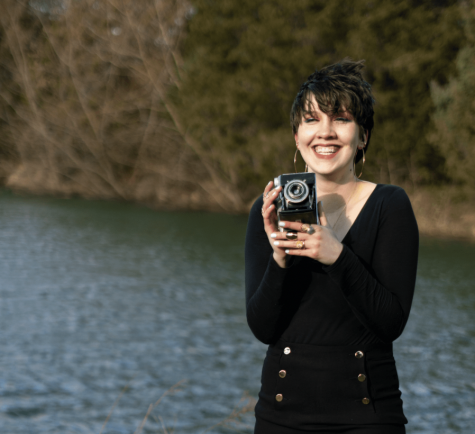 Victoria Weber, Reporter
Victoria Weber is a senior at Briar Woods High School, and is currently in her third year of writing for the Falcon Flyer. In her free time, she enjoys...