Recap of the Multicultural Fair
The annual Multi-Cultural Fair hosted by the Minority Student Council was a successful event filled with food, festivities and performances. The event had booths representing countries from South Korea to Spain.
A few of the many festivities were bracelet-making and flag-decorating, which was hosted by the PEER. "The volunteers at the booth were very helpful, and helped me start out a bracelet with Barbados' colors," commented an 11th grader. The PEER booth manned by Rithika Krishna, Roshni Rao, Sahana Sreeram, and other volunteers, had many different colored strings, and blank flags to decorate and create. Another one of the activities included face painting country flags. Various flags such as Ethiopia, Niger, France, and more were painted on the faces of many students. Mehendi or Henna application was offered by the India and Pakistan booths and students sported intricate floral designs.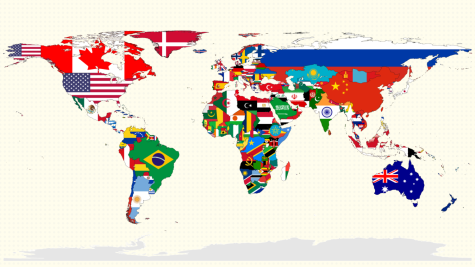 There were many performances as well, from singing, to dancing, to chanting country names. "I really enjoyed the performances at the fair, the singing really stuck out to me, but I enjoyed all the performances overall," said Sarah Ha, a 10th grader at Briar Woods. Ha also commented that she "appreciate[d] everyone's unique performances, and enjoyed learning about other cultures and countries". Many more performances included dances done by various different groups. B-Crew did a hip-hop inspired dance performance that attracted many of the people at the fair. Needless to say, the stage was well lit with BWHS stars.
Many of the booths had mouth-watering food as well. The Ukrainian booth featured delicious Ukrainian chocolates that were described as "sweet with a perfect amount of bitterness" by Kanish Agarwal. The India booth had Punjabi samosas and vegetable biryani, which captured many people's interests. The Pakistan booth offered hot chai, which was enjoyed by many. There were many more booths with delicious food to enjoy from various different countries.
Many students donned beautiful traditional clothing from around the world and displayed flags. Annie Matthews, a student from Texas whose school recently celebrated multi-culture day, "loves wearing Indian clothes so much because it allows [her] to embrace [her] heritage." At the fair people could see many people wearing stunning and intricate pieces of clothing such as salwar kameez or churidar (a type of tunic worn by South Asian women), kurtars (a type of tunic worn by South Asian men), kanga (a colorful cotton garment worn by East Africans), and many more.
"I enjoyed seeing so many of the different cultures represented at Briar Woods, and I can't wait for next year's fair,"says school counselor, Kristin Quimby.