High School Athletes Get the Short End of the Stick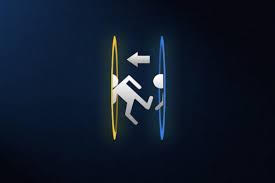 The college football transfer portal is hurting the players who aren't yet in college the most. 
Previously, athletes who wanted to transfer to a different college would have to receive permission from their original team or coach; plus, they would be required to sit out a year as a penalty for moving. That year of sitting out scared most players as the transfer portal wasn't a path anyone wanted to take. That all changed on July 1st, 2021, when the NCAA passed the One Time Transfer Rule bill. The new rule stated that a player could transfer to a different school one time during their career and play immediately without permission from their school. 
Little would they know that allowing players to participate immediately would hurt the future of high school recruiting. We see it now as more colleges are starting to give out scholarships to players in the transfer portal than players straight out of high school. Coaches and teams are beginning to shift their focus to veterans who can plugin right away and compete for a championship rather than developing young prospects to help them throughout their careers. Not only do high school kids realize this, but former players and coaches have also openly come out and said that the transfer portal was the worst thing added to college football. 
Speaking to one senior, he said, "It's starting to become difficult to get recruited when there are players who have played in D1 for years looking to go to a school. It's like being a rookie in free agency; no one wants to take a chance on you because they can get better players in the portal." Another senior added, "I've known people who got their offers pulled for someone else in the portal. It's harsh, but it's starting to become a reality. Every year, it will become harder and harder to stand out as expectations will change drastically."
The fate of college football lies in the hands of the recruiters and coaches who will either choose the experienced path or the development path.