Everything Business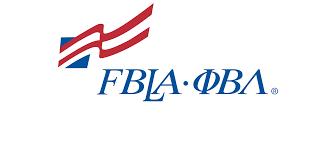 Have you ever strolled down the business hall and seen a cart loaded with delicious treats wheeled into the classrooms? Every day during Brain Break, the snack cart, FBLA's primary fundraiser, rolls into business classes. But is that all FBLA has to offer?
Future Business Leaders of America, or FBLA, is a non-profit organization that combines education and business via creative leadership, competitions and career development programs. At the high school level, the organization has over 50 competitive events and more than 200,000 members. Here at Briar Woods, there's a student-led club open to all students enrolled in a business course. This past Saturday, the BW FBLA team had the opportunity to compete in the first round of the Shenandoah Regional Conference. 
The excellent results came as expected due to the abilities of the Briar FBLA team, with each participating member ranking in the top three of their event. The election of the Shenandoah Regional State Team was the most important event of the day. Kavya Lalith, a competitor and candidate for regional state president, spent the majority of her day campaigning with the slogan, "Kick it off with Kavya." Results were announced at 12:30 PM, and Kavya Lalith was elected Region State President. 
Not only does FBLA have regional, state, and national competitions, it also has a number of volunteer opportunities for non-competing members. Every year, FBLA organizes an annual community service project to raise funds towards a worthwhile cause, The Comfort Case Drive. The comfort cases consist of the following: toothbrushes, toothpaste, blankets, shampoo, stuffed animals, books, and more. The goal of the fundraiser is to show foster children they are valued. 
According to an iFoster study conducted in November, 424,000 children are currently in foster care. About 20,000 leave the system without ever finding a permanent home and grow up without a reliable support system. Foster children are five times more likely than veterans to suffer from Post-Traumatic Stress Disorder (PTSD). Several are given as little as a garbage bag to carry their belongings from home to home. Comfort cases provide essential items as well as a little something extra for support. 
Similarly, DECA is another student-run organization aiming to encourage entrepreneurship in the business world, particularly in marketing. DECA member Shruti Kasireddy recalls one of her best memories with DECA at the State Competition in Virginia Beach "walking to the convention center being able to network with other high schools in the state." She especially enjoyed "studying and uplifting each other the night before the competition." 
For students in business classes, choosing between DECA and FBLA can be difficult. However, it doesn't have to be. Students can participate in both, with the variety of competitions in FBLA and in-depth topics of DECA. Both organizations have several opportunities and experiences to offer.