How will March Madness Affect Learning?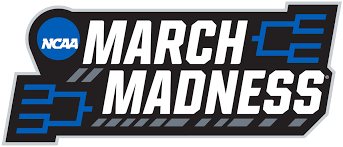 March Madness is one of the most hyped-up sporting events of the year, drawing millions of people across the country to watch the best of the best in college basketball. How much of an impact will March Madness have on learning?
To understand its hype, it is important to understand March Madness, in which 68 Division I college basketball teams compete in a heated tournament. Like the name, this competition lasts for the whole month and concludes the college basketball season. The allowance of teams from more than the power five conferences ( Pac-12, BIG 10, BIG 12, SEC, ACC) has changed the way contests are played in sports. The bigger the tournament — the more teams — the more upsets, which March Madness has seen countless times. Over the years, the addition of having a player's name shouted on national television has helped many athletes rise to the next level. 
It is so popular that it reached schools nationwide. Many teens love watching this tournament and will do anything to watch it. That results in kids on their phones watching basketball not paying attention. With March tests and SATs for college, it might not be the best idea to be on the phone, yet still, people will watch the games as if there is nothing to worry about. 
Speaking with one junior, he said, "I plan on watching all the games during my classes. I don't care what subject; I'm watching and keeping track of my bracket. I usually look up the best ways to hide a phone, and I use those tactics to make sure I don't get caught." Another senior added, "I got into college, and I have good grades; you bet I'm watching during class. I have nothing to worry about, so I plan on having my headphones in and watching all day."
As selection Sunday nears, students prepare their best ways to watch this year's tournament.