Virginia Families Stepping Up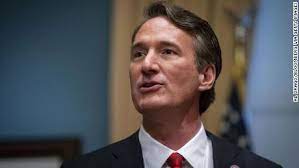 Virginia is in political turmoil with the introduction of the conservative policy of incumbent Governor Glenn Youngkin. In response to Governor Youngkin's Executive Order 2 — the order that lifted the requirement for school boards to impose mask mandates in schools — Virginian families with disabled students presented a lawsuit against the Commonwealth of Virginia on the second of February this year. The American Civil Liberties Union has stepped forward alongside other prominent legal firms to represent them in the first major challenge to the Governor's actions.
The ACLU has a long history of challenging the United States' governments at every level on behalf of the population. Beginning with the Palmer Raids in 1919 and 1920, the group has stayed true to its founding principles of defending liberty for all and pursuing accountability for the U.S. government. The case Christopher Seaman, et al. v. Commonwealth of Virginia, et al. is founded on the Rehabilitation and Americans with Disabilities Acts of 1973 and 1990 respectively. The lawsuit alleges that Governor Youngkin's Executive Order 2 violates the ADA (Americans with Disabilities Act) and the Rehabilitation Act by creating a school environment that excludes disabled students more vulnerable to disease.
If the case succeeds, Executive Order 2 will be revoked across Virginia, and mask mandates will be reinstated in public schools — though many counties have already taken opposition to the Governor's order. Northern Virginia, in particular, has put up stiff resistance, with Fairfax, Loudoun, Spotsylvania counties — among many others — refusing to lift their mandates in schools. Furthermore, the status of Virginia as a "Dillon Rule State" questions the power of these counties to defy the executive order. The Dillon Rule is a term used for a ruling by Iowa Judge John F. Dillon that rules local governments' powers are confined in entirety to those granted by state governments. 
With both aisles mobilizing support from their followers, the issue over executive power is likely to determine the course of the Youngkin Administration, for better or for worse.