National Adoption Month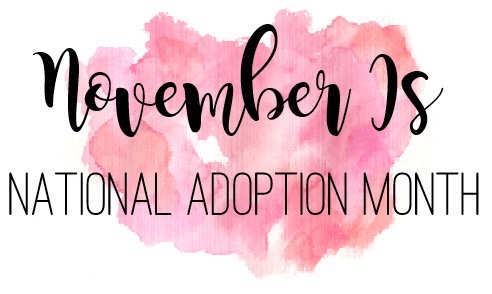 November is National Adoption Month. It is important to grasp the evolution of this celebration and understand why it is rooted in America's history. 
Here's my story. 
On an early autumn afternoon, I made my grand entrance into the world. Two days later, I was placed up for adoption and soon after was carried home with my forever family. My birth mother's reasons for putting me up for adoption seemed understandable; she claimed she wasn't ready to be a mother yet; however, she requested an open adoption so we would have the chance to be in contact. My plans to meet her will resume when I turn 18. Her decision – difficult as it must have been – presented me with a soft place to land: a home with two older brothers, two bichon poodles, and two parents with nothing but unconditional love for me. 
My life map has piqued my curiosity about adoption: not only do I want to learn, I want to understand. In 1976, the governor of Massachusetts, Michael Dukakis, pioneered a state-wide Adoption Week in order to further awareness about children in need within the foster care system and adoption community. By 1984, efforts accelerated when President Ronald Reagan issued a decree for the first National Adoption Week. Then, in 1995, President Bill Clinton finalized the celebration by instilling National Adoption Month in November. 
November is now more than a time to give thanks. It is also a month to raise awareness about children in the foster system hopeful for families and forever homes. In Virginia, there are over 5,240 children in foster care, and in the USA, roughly 105,000 children are shuttled to foster homes or live with pre-adoptive families. 
Here at Briar Woods, about 36 students have – at one point or another in their lives – been adopted. I had the pleasure of interviewing Noa Tyo,  a sophomore, who I have known for quite some time. We are friends, and our histories further knit us together. In Noa's case, her "dad's cousin was unable to care for another child, so [her] mom and dad took [her] in." Another one of my friends, sophomore Sydney Scott, was also adopted. Born in China, she endured a long journey over the Pacific before settling into her forever home. 
We who have been adopted share threads on a similar cloth and though we share similarities, our stories are varied and unique. Sometimes we have all the answers we need, sometimes we know too much, and sometimes the questions leave us wanting to seek definitive answers. During National Adoption Month, learn more about adoption, take the time to listen to other's stories, and consider donating to UMFS, the foster care association. For more information, visit https://www.umfs.org/donate/how-to-donate-to-foster-care/ to aid those in need this Thanksgiving season.