Briar Woods Football Woes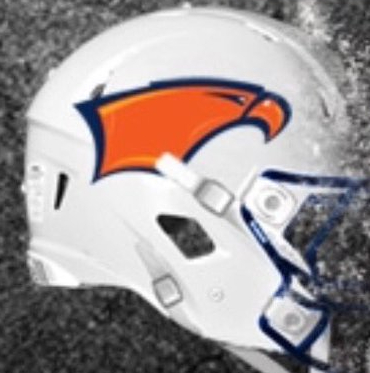 A winless team with an unhappy fanbase is a recipe for disaster, which is the narrative of the season for the Briar Woods Varsity team.
A messy quarterback situation is one of the many problems with the Falcons. Many injuries and poor quarterback play has left this team with a doughnut [0] in the win column. The original quarterback has played half of a game throughout the season so far. Another teammate broke his arm in the second game, which forced him off the field the rest of the season. The loss of both quarterbacks left coaches scrambling to find the next QB, and their choice was a freshman to start for – it would seem – the rest of the season. With a freshman QB starting, there is no real offense for the Falcons, allowing them to have less plays and easier for defenses to figure out their scheme. The Falcons also average fourteen and a half points per game. Though it may be one of their only good stats this year, they still hope they can improve for the remaining games and show they aren't done yet.
Their poor defense play has given their opponents an average of 34 points per game, the worst in the division and bottom half in all Virginia. Not to mention, the secondary giving up over 150 yards in the air per game, also the worst in the division and bottom half in all of Virginia, an attractive advantage for their opponents as they feel confident to call plays. 
Though Briar is much better at stopping the run than pass, they are trampled week after week because of the constant fear of other teams lobbing right over their heads. Failure to load the box and play back has led opponents to have monster rush games each time and it looks like it's not stopping anytime soon. With the last two opponents having a combined record of 3-7 and poor scoring ability, they look to capitalize and take advantage.
Former student and athlete Sydney Topper said that throughout "[her] four years at Briar Woods [they weren't] the best, but this year is something [she has] never seen. Never would have thought we could be this bad, we can't even win a game or stop an opponent on a drive." Another concerned student said he's "already given up on this year… poor play from every position makes it hard to even go to any more games. The last three games are at home, and I hope they win at least one game to show they have some pride in themselves."
With four games remaining and three more at home, the fanbase and team hope to hop on the right path next season. They look to start fresh with a whole new game plan.