Irene's Prom Closet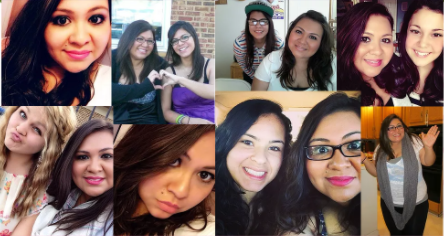 Mrs. Maria Vallarino will be receiving the Loudoun 100 award this week as a result of her organization Irene's Prom Closet. The Loudoun 100 award is a project to recognize 100 people in Loudoun County that make positive contributions to the community. 
Vallarino's non-profit organization was founded in honor of her daughter, Irene Rocio Picota. "I wanted to do something that would honor her memory, so I started Irene's Prom Closet, and it started here at Briar Woods," said Vallarino. The non-profit organization was founded in 2014 and has "helped over 7,000 kids already." Irene's Prom Closet provides dresses, suits, shoes, and much more for students attending prom and homecoming. 
Many organizations such as Loudoun Now and Loudoun 100 have recognized Vallarino's efforts. According to Loudoun Now, "Irene's Prom Closet was praised for providing 4,239 economically disadvantaged Loudoun students with formal wear so that they could attend events such as the homecoming dance and prom.¨ Irene's Prom Closet received the Loudoun Make a Difference Award in 2019. "It's just amazing how [she] has help[ed] out so many people, and … it's just a great thing [that] [she is] doing," said Lauren Greenwood, a sophomore.
Vallarino will be hosting an event and partnering with the Salvation Army for this year's prom. "It's something to remember my daughter's memory but also [lets] the kids know that they are important; [they] matter." Not only does she work on her non-profit, but she also provides scholarships to students. Another non-profit organization created by Vallarino, Commission with Compassion, donates school supplies to several schools in need. "I donated around 480 school bags for elementary and middle schools, so I partnered with NorthWest Credit Union, and together we gave them over $10,000 worth of school supplies," said Vallarino. 
On Thursday, September 16, Vallarino, partnering with the Walmart foundation, donated $350 worth of school supplies to the Briar Woods special education department as well as Sully Elementary and Sterling Elementary. "Through all this, I never knew people were checking or seeing what I was doing….it's really sweet to see that they value what [I] do… anything is possible because [of Loudoun] and people [with] good hearts," said Vallarino. 
Irene, who tragically passed away on November 22, 2013 during a routine surgery, will never be forgotten. Her memory will continue to be cherished by the Vallarino family and all of the people who – in the spirit of her love and grace – wear beautiful clothing from Irene's Prom Closet. Irene was the life of the party and an amazing sibling, daughter, best friend, and coworker. 
Maria Vallarino has gone to great lengths to provide and donate to our Loudoun community; she will always be honored by all the people she has helped. 
If you would like to donate to Irene's Prom Closet: https://www.irenespromcloset.com/donate,