How to Be a Better Journalist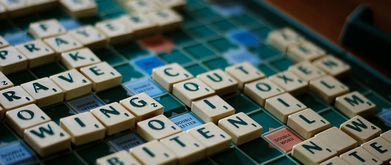 Often journalists ask the vague question of how to be a better writer, but does anyone have the right response? Sports writer, one time national Scrabble champion, and frequent NPR guest Stephan Fatsis spoke to us about his take: "What makes a great piece of writing is a good idea [that grabs the reader]." Make sure the subject and topic are clearly defined and the reader understands what the story is about.
Step one: keep people interested. The first paragraph should make the reader want to keep going. Open with a grabbing sentence. If you are writing a feature piece, start with an anecdote about the person you are writing about. According to Fatsis, limiting your lede to 20 words "reads 1000 times better, because the ledes are concise, they're clear, and they make me want to get to the next paragraph."
Step two: keep it simple. It's easy to get lost in your thoughts, try to articulate one idea at a time. You don't have to be overly complicated. A trick to simplify your writing is reading your work out loud. Fatsis says, "if it doesn't sound like something you would say, then you should probably try and make it sound a little more colloquial…Each sentence should be simple and digestible, and go from one to the next in a fluent, logical, [and] uncomplicated fashion."
Step three: edit. The real work begins when the first draft is finished. Go through and read it aloud; make sure there aren't wasted words or extraneous thoughts. Have you repeated yourself? Fatsis asks, "Does every sentence need to be in there? Does every word matter?"
Ultimately, practice makes perfect. Writing consistently and editing your articles will help you become a better writer. Make sure you express your thoughts clearly, and try to brainstorm interesting ideas before committing.