The Keystone XL Pipeline
Oil pummels the metal sidewalls creating a raucous roar of white noise. At least that's the sound the Keystone XL Pipeline would have made if its expansion had been approved. President-elect Joe Biden revoked the license his first day on the job.
The Keystone XL Pipeline was set to stretch an astonishing 1,700 miles from Alberta to the Texas Gulf Coast, shipping 800,000 barrels worth of oil a day. The President stated that the existence of the pipeline would not fit within his "Administration[s'] economic and climate imperatives." His plans for rejoining the Paris Agreement being one of them. Biden is planning on announcing a prohibition on oil and natural gas sales on federally controlled land following a 60-day hiatus on new drilling permits. Actions speak louder than words, and this statement holds true with Biden's hard strike down on fossil fuels.
"An insult," said Alberta Premier Jason Kenney. What he's referring to is the cancellation of the pipeline that would bring an increase of economic prosperity to his oil-saturated province. The veto on the pipeline is a direct attack on the largest part of the trade relationship between Canada and the United States. However, Biden's plan to increase the use and development of renewable energy was successful. Upon the announcement, an Alberta based energy group, TC Energy Corporation, stated they would invest $1.7 billion focused on solar and wind power.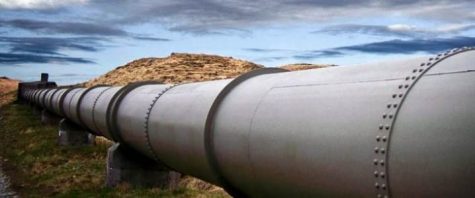 The ones most directly affected by this decision, which led to the dismissal of over 1,000 unionized jobs, are the workers that had already started on the project. Constructing the pipeline would have brought jobs to an estimated 10,400 Americans and 2,800 Canadians; however, with these prospects lost, Biden aspires to employ 10 million workers with his new clean energy plan.
Climate change activists are, unsurprisingly, in high spirits due to this decision but may be left wanting more. Many of those who opposed the Keystone XL Pipeline want Biden to shut down other environmentally destructive pipelines as well, one of which is the Dakota Access Pipeline. It's currently undergoing an environmental review. Depending on the test result, it may be dismantled. The Army Corps plans to extend the pipeline across Lake Oahe. The Standing Rock Sioux obtain their water from the river and fear the water may become contaminated. So far, the pipeline does not have a permit for expansion and is operating in violation of the law.