LCPS Schedule Shift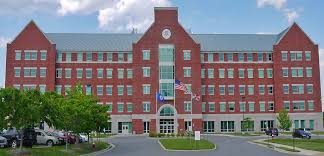 The school system is having a hard time deciding how our schedule should be arranged, and many people are confused on this process. For the folks that may not be aware of what's going on with the schedule, we're currently in a global pandemic that has stopped us from physically going to school. We've gone digital, and because the school board doesn't want students to stare at a screen for eight hours, a new schedule was created featuring asynchronous learning labs in between classes. Originally, the schedule was in an AABB format; then, toward the end of the second quarter, it was changed to an ABAB layout, which students preferred much more. At the start of 2021, the schedule was changed for a third time. Learning labs were removed, and class times were lengthened. The opposition to this new schedule is evident. A petition calling for the reinstatement of the former schedule has received over 10,000 signatures from students across the county. Perhaps the original schedule will return when hybrid begins, and perhaps it won't; only time will tell.
About the Writer
Mark Artigas, Reporter.
Mark is a junior at Briar Woods. Besides reporting for the Falcon Flyer, he enjoys hockey, gaming, and reading about history.